Welcome to Horse Illustrated's weekly episode of the Right Horse Adoptable Horse of the Week, offered in partnership with the ASPCA's Right Horse Program. This week's adoptable horse is Clara! Check back every week for a new featured horse so you can find your right horse.
Adoptable horse: Clara, a 15.3 year old chestnut thoroughbred mare aged about 15
Organization: Humane Society of North Texas in Fort Worth, Texas
Meet Clara
Meet Claire! This tall beauty will brighten your day when you come to spend time with her. She will walk up to you in the pasture to greet you! She is sweet and elegant and has the most expensive nickname. She arrived at the Humane Society of North Texas needing a few extra calories, like most thoroughbreds do. Although she has a tattoo on her lip, the rescue couldn't find a match to her past and therefore doesn't have many details about her backstory. Clara's time at the Humane Society of North Texas has been mostly spent getting her weight down to a healthy level.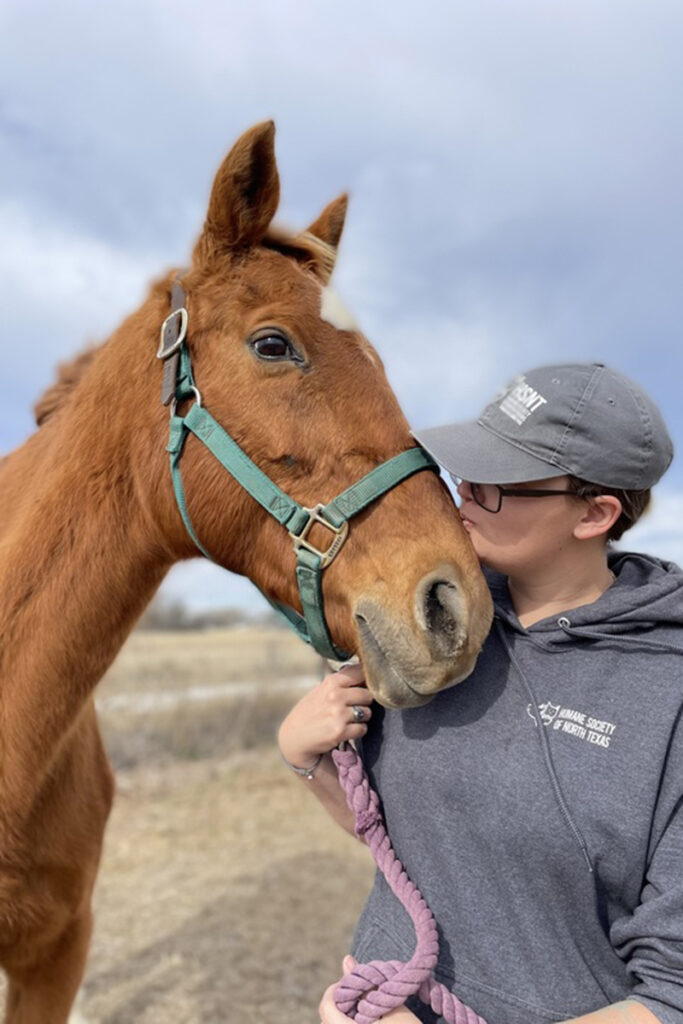 In consultation with Petrey Horsemanship Training, she is beginning to understand what saddle work will be like for this girl! She has a huge, floaty stride that will look amazing under saddle. Clara knows her ways, but she can be a little pushy on the pitch – she's so curious about everything around her! She responds well to rope halters and assertive handlers. She's a big girl who wants to see the world. She is up to date on her vaccinations, Coggins, dental and farrier, and she is microchipped.
Could Clara be your right horse? Click here for more information on Clara, Right Horse Adoptable Horse of the Week.
my straight horse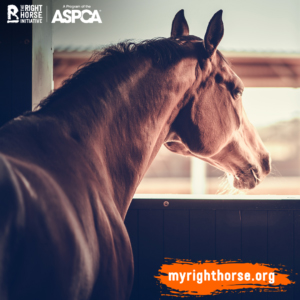 My Right Horse is the online adoption platform of The Right Horse Initiative, a collection of equine industry and welfare professionals and advocates working together to improve the lives of horses in transition. A program of the ASPCA, their goal is to massively increase horse adoption in the United States. To find more adoptable horses and foster horses, visit www.myrighthorse.org. To learn more about The Right Horse, a program of the ASPCA, visit www.therighthorse.org.